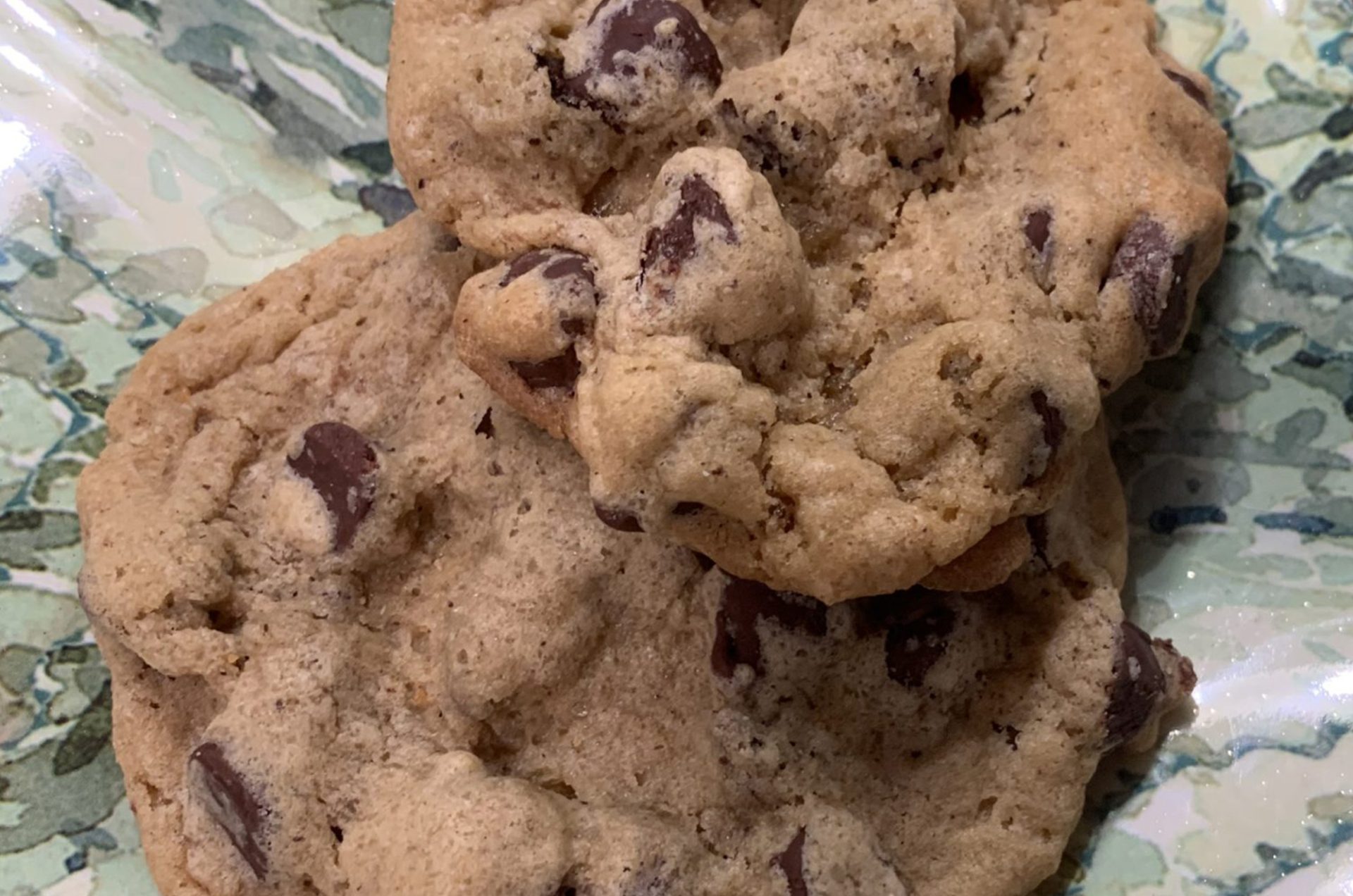 17 Nov

Lynn's Chocolate Chip Cookies

2 room temperature eggs
1.5 cups of brown sugar
1 cup of white sugar
1 Tablespoon of fine vanilla
1/2 teaspoon of salt
1 teaspoon cream of tartar
2 sticks (1 cup) of salted butter-1 @ room temp/ 1 browned
3 cups of all purpose Einkorn Wheat Flour
2 cup of good chocolate chips

Brown 1 stick of butter in a skillet and set off to cool.

Beat the eggs with the brown and white sugars. Add the cooled browned butter and the stick of room temperature butter. Add vanilla, salt, cream of tartar and mix well.

Sift the flour and then put into the measuring cup by spoonfuls in order not to deflate it. Mix it gently into the egg/butter/sugar mixture. Coddle the chocolate chips in and chill the dough for at least an hour.

Bake on parchment paper at 350 degrees for 10 minutes. They won't look done and you'll want to put them back in the oven. Don't do it. Just don't. Let them sit on the pan for two minutes and then move to cooling racks. Loosen your pants.

You can also make them with Bob's Gluten Free Flour and add 1/2 teaspoon of Xanthan gum for stability.