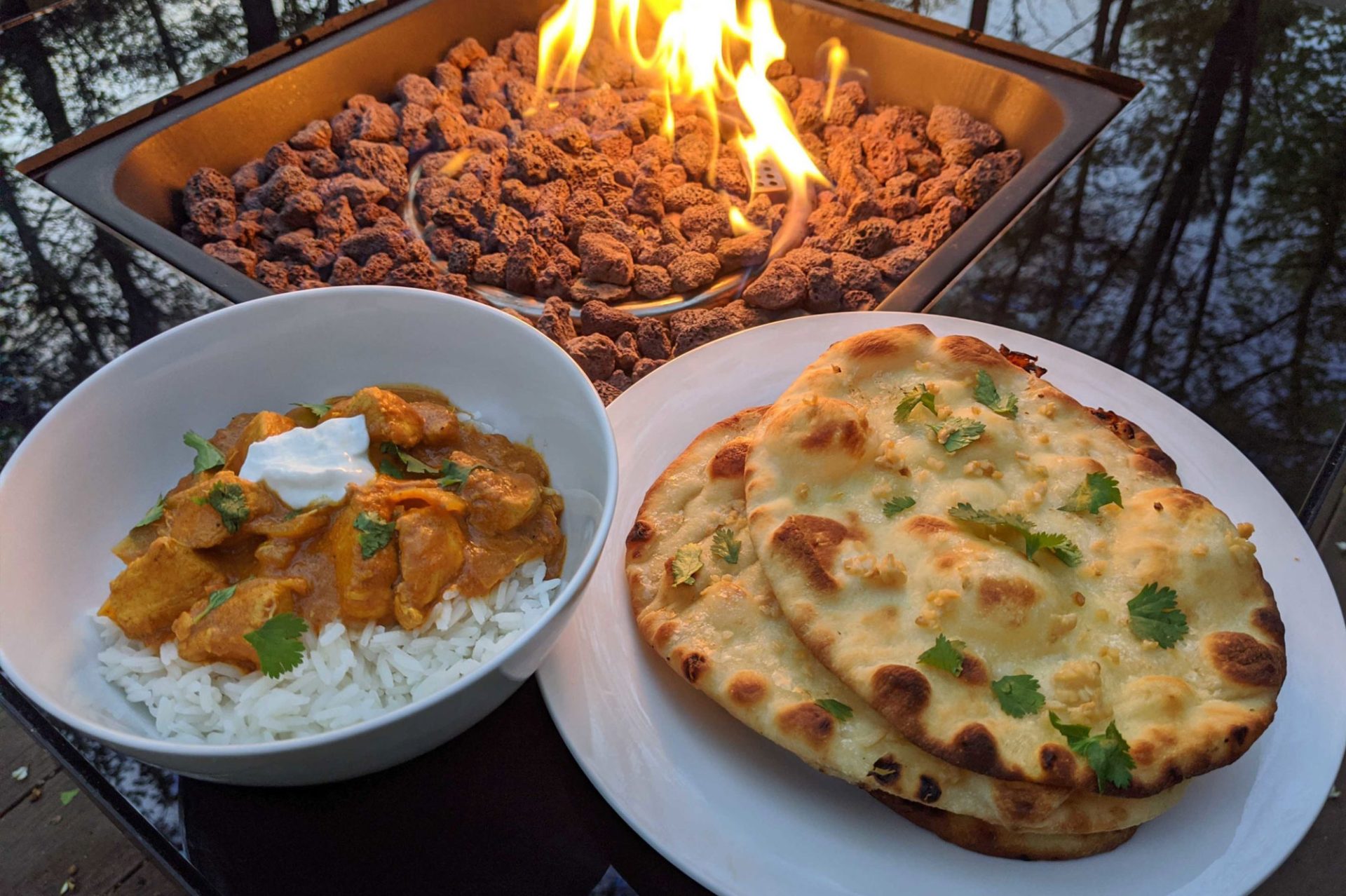 16 Jan

Chicken Tikka Masala
Ingredients
2

pounds 

boneless, skinless chicken thighs, cut into 1-inch pieces

1/2

cup 

whole-milk plain yogurt (not Greek)

1 1/2

teaspoons 

kosher salt, divided

1 

large yellow onion, diced

3

cloves 

garlic, minced

1

tablespoon 

peeled and minced fresh ginger

2

teaspoons 

ground coriander

2

teaspoons 

garam masala

1

teaspoon 

ground cumin

1

teaspoon 

ground turmeric

2

tablespoons 

tomato paste

1

(15-ounce) can 

diced tomatoes, drained

3/4

cup 

heavy cream or coconut milk
Chopped fresh cilantro
Cooked rice
Instructions
Place the chicken, yogurt, and 1 teaspoon of the salt in a 4-quart or larger slow cooker and stir to combine.

Heat the oil in a large frying pan over medium heat until shimmering. Add the onion and cook, stirring occasionally, until tender, about 8 minutes. Add the garlic, ginger, coriander, garam masala, cumin, and turmeric and cook until fragrant, about 1 minute. Add the tomato paste and cook until darkened in color, about 1 minute. Add the drained tomatoes and remaining 1/2 teaspoon of salt and bring to a simmer, scraping up the browned bits from the bottom of the pan. Transfer to the slow cooker and stir to combine with the chicken.

Cover and cook on the HIGH setting for 4 hours or LOW setting for 8 hours. Stir in the cream or coconut milk. If you prefer a thicker sauce, leave the slow cooker uncovered and cook on the HIGH setting for 30 minutes. Taste and season with salt as needed. Serve garnished with cilantro with rice.
Garlic Naan
Ingredients
1 teaspoon active dry yeast
2 tablespoons sugar
1/4 cup water, room temperature
4 cups all-purpose flour
1 teaspoon baking soda
1 teaspoon baking powder
3/4 cup whole milk, room temperature
1/2 cup full-fat plain yogurt
3 tablespoons minced garlic
Cooking oil, for the bowl
1 stick melted unsalted butter
Kosher salt
Directions
Step 1
In a glass measuring cup, combine the yeast, sugar, and water and let sit for 10 minutes. In the meantime, mix the flour, baking soda, and baking powder in a large bowl.
Step 2
Whisk together the yeast mixture, yogurt, and milk, and stir into the dry ingredients. Knead with your hands until the dough forms a smooth, soft ball, about 2 minutes. Place the dough in an oiled bowl and cover with plastic wrap. Leave at room temperature until doubled in size, about 2 hours.
Step 3
Remove the dough from the bowl and turn onto a well-floured surface. Knead it briefly and divide the dough into 12 equal portions. Roll it into 1/4-inch thick ovals, approximately 6 inches wide.
Step 4
Heat a cast-iron skillet over moderately high heat. Sprinkle each portion with minced garlic and press it into the dough. Brush the dough with melted butter and place in skillet. Cook for about one minute, until the dough puffs up. Flip, cover the pan, and cook for one more minute. Remove from the pan and brush both sides with butter and sprinkle with salt. Place in a towel-lined bowl until ready to serve.