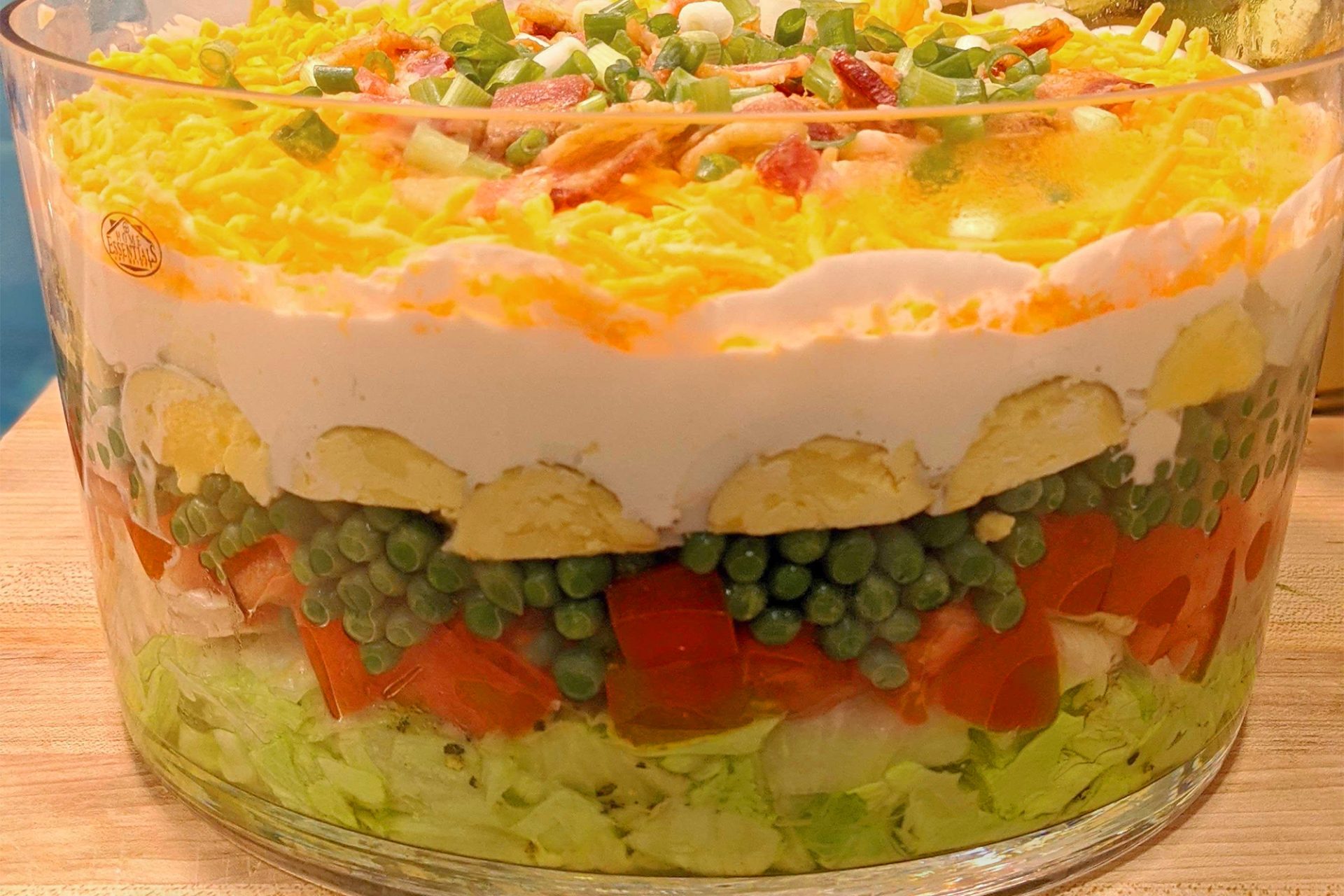 18 Nov

Layered Salad
This salad is traditionally served for holiday dinners, especially Easter. This is often made by my Aunt Jami Hall.
Salad:
2 heads Iceberg Lettuce, Chopped
Salt And Pepper, to taste
4 whole Tomatoes, Chopped
1 bag (10 Ounce) Frozen Peas, Partially Thawed
8 whole Hard Boiled Eggs, Chopped
16 ounces, weight Bacon, Cooked And Chopped
1 bunch Green Onions, Thinly Sliced
8 ounces, weight Cheddar Cheese, Grated
Dressing:
1/2 cup (Real) Mayonnaise
1/2 cup Sour Cream
1 Tablespoon Sugar (more To Taste)
Fresh Dill, Chopped
Instructions:
In a clear glass bowl, layer salad ingredients in the order they appear above, concentrating ingredients around the perimeter of the bowl and filling in the center with lettuce, if needed.
Combine dressing ingredients in a separate bowl and mix well. Pour over the top of the peas and spread to cover, bringing dressing all the way out to the edges of the bowl. Sprinkle with fresh dill.
Cover and refrigerate for up to 8 hours. Toss just before serving.
Feel free to add other ingredients such as black olives, corn, pasta or mushrooms.