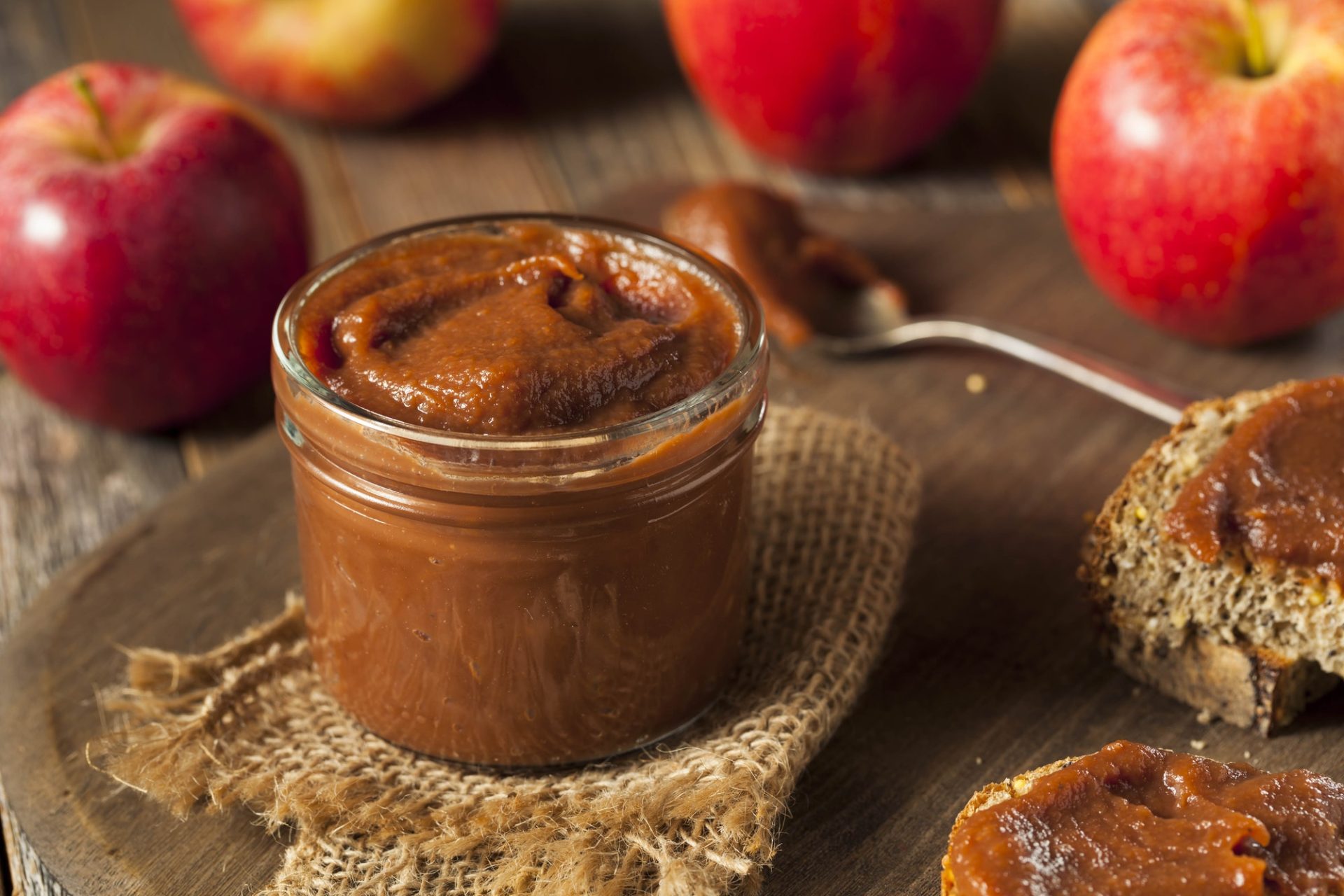 09 Nov

Homemade Apple Butter
My mom, Barbara Edwards, loves to make homemade Apple Butter! This year she had multiple slow cookers going at the same time. No matter how many boxes of apples we brought her she turned them in to butter! And thank goodness too, because it is SOOOOO good!
Directions
Step 1
Place the apples in a slow cooker. In a medium bowl, mix the sugar, cinnamon, cloves and salt. Pour the mixture over the apples in the slow cooker and mix well.
Step 2
Cover and cook on high 1 hour.
Step 3
Reduce heat to low and cook 9 to 11 hours, stirring occasionally, until the mixture is thickened and dark brown.
Step 4
Uncover and continue cooking on low 1 hour. Stir with a whisk, if desired, to increase smoothness.
Step 5
Spoon the mixture into sterile containers, cover and refrigerate or freeze.