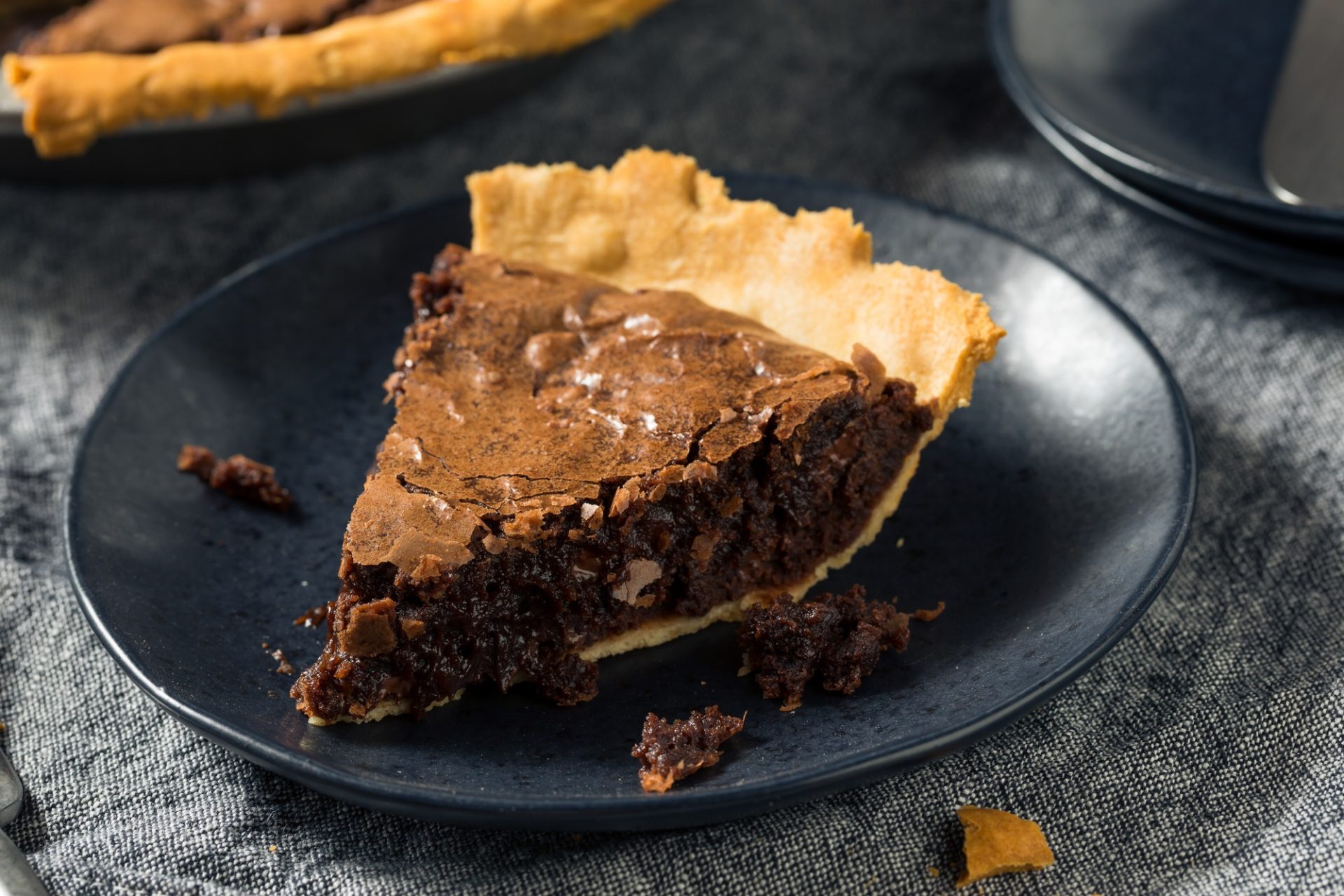 09 Nov

Fudge Pie
This has been a staple in our house since the 1970s. I believe the original recipe was in the Dodson Elementary School cookbook. My sister Joni always makes this fudge pie, it is one of her signature bakes!
Ingredients
1 stick of butter
1/4 cup flour
1/4 cup cocoa powder
1 cup sugar
2 eggs
1 tsp of vanilla
1 unbaked pie shell
Directions
Mix flour, sugar and cocoa powder. Lightly beat eggs and pour into mixture. Add melted butter and vanilla. Mix well. Pour into pie shell and bake at 350 degrees for 25-30 minutes.