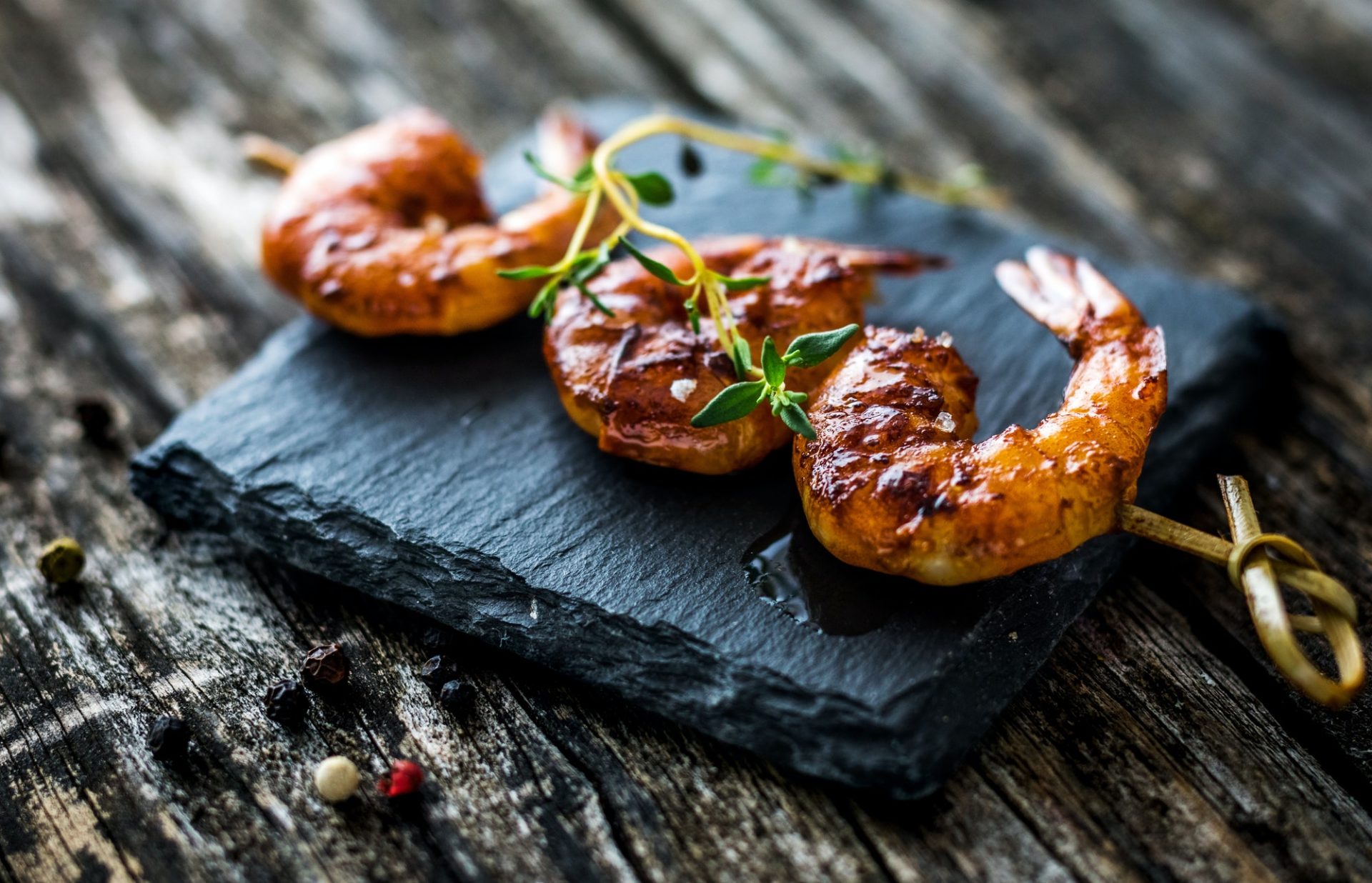 20 Nov

Honey Soy Grilled Shrimp
Ingredients
1/3 cup honey
1/4 cup soy sauce
1 Tablespoon jarred minced garlic or 2 teaspoons fresh
1 teaspoon minced fresh ginger
1 lb medium uncooked shrimp, peeled & deveined
2 teaspoons olive oil
chopped green onion for garnish
Instructions
Whisk the honey, soy sauce, garlic, and ginger (if using) together in a medium bowl.
Place shrimp in a large zipped-top bag or tupperware.
Pour 1/2 of the marinade mixture on top, then allow shrimp to marinate in the refrigerator for 15 minutes or for up to 8-12 hours.
Cover and refrigerate the rest of the marinade
Grill time for shrimp will vary based on a number of factors like size of shrimp, temperature of shrimp to begin with, grill temperature, outside temperature, flame distance to shrimp etc.
Serve shrimp with cooked marinade sauce and a garnish of green onion. The sauce is excellent on brown rice and steamed veggies on the side.