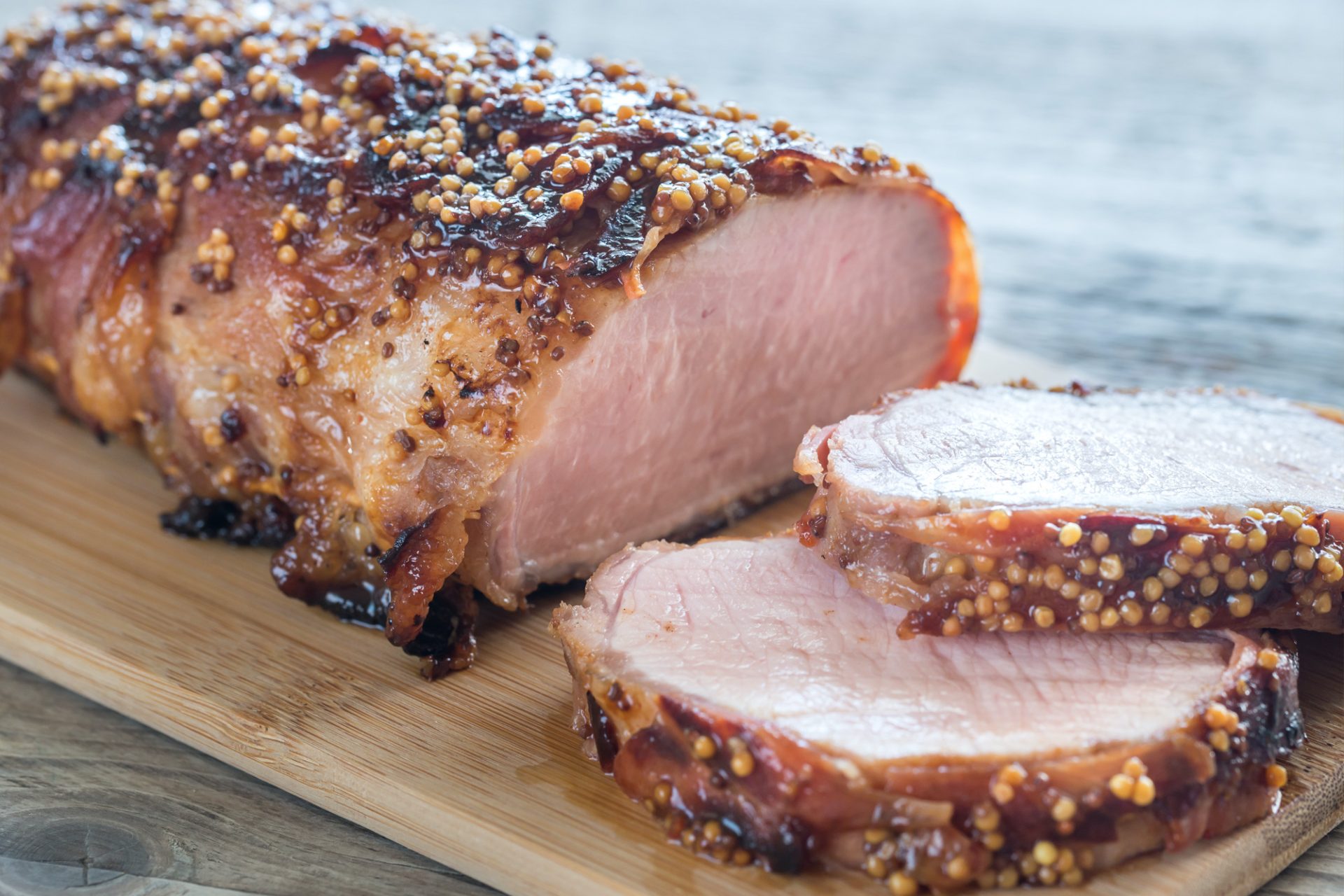 16 Nov

Pork Tenderloin Au Poivre
1 to 2 tsp cracked peppercorns
1 to 2 lbs pork tenderloin
1 tablespoon vegetable oil
2/3 cup whipping cream
3 tablespoons dry white wine
3 tablespoons Dijon-style mustard
2 tablespoons snipped fresh sage
1 tablespoon capers
Pre-heat oven to 400 degrees
Coat the outside of the tenderloin with cracked pepper and 1 tsp of Dijon mustard.
Heat vegetable oil in an oven safe pan. Sear the tenderloin on all sides until brown. Then move the pan to the oven and bake until internal temperature of 155 degrees.
Remove the tenderloin from the pan to a serving platter. 
For the sauce, add cream, wine, mustard, sage, and capers to the pan and deglaze. 
Bring to a boil; reduce heat. Simmer, uncovered, for 2 minutes or until reduced.
Serve over sliced  tenderloin.