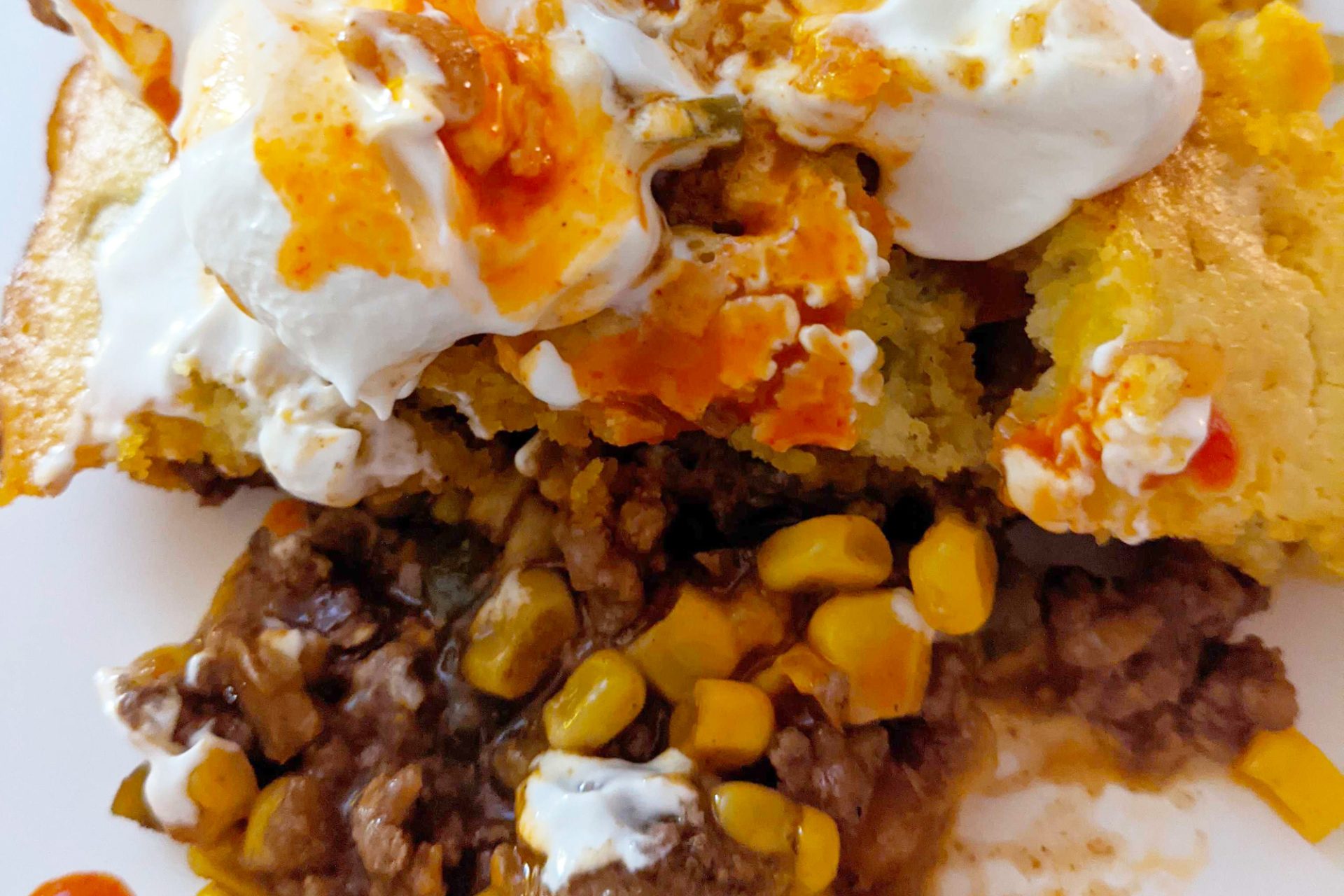 17 Nov

Tamale Pie
An easy recipe for a week night dinner.
Ingredients
1lb lean (at least 80%) ground beef
1 can sweet corn
1 can (10 oz) Old El Paso™ medium red enchilada sauce
2 cans (4.5 oz each) Old El Paso™ chopped green chiles
1 teaspoon chili powder
1 1/2 cups shredded Cheddar cheese (6 oz)
1 box (8.5 oz) corn muffin mix
Milk and egg called for on muffin mix box
Directions
Heat oven to 350°F. In 10-inch ovenproof skillet, cook beef over medium-high heat 5 to 7 minutes, stirring occasionally, until beef is thoroughly cooked; drain. Stir in enchilada sauce, 1 can corn, 1 can of the green chiles and the chili powder. Remove from heat. Sprinkle with 1 cup of the Cheddar cheese.
Meanwhile, make corn muffin batter as directed on box. Stir in remaining 1 can green chiles and remaining 1/2 cup cheese. Spoon batter evenly over beef mixture.
Bake 35 to 40 minutes or until topping is golden brown. Cool 5 minutes.
Garnish
Top with diced tomatoes, sliced green onions, fresh cilantro leaves, sour cream and pico de gallo or salsa, if desired.