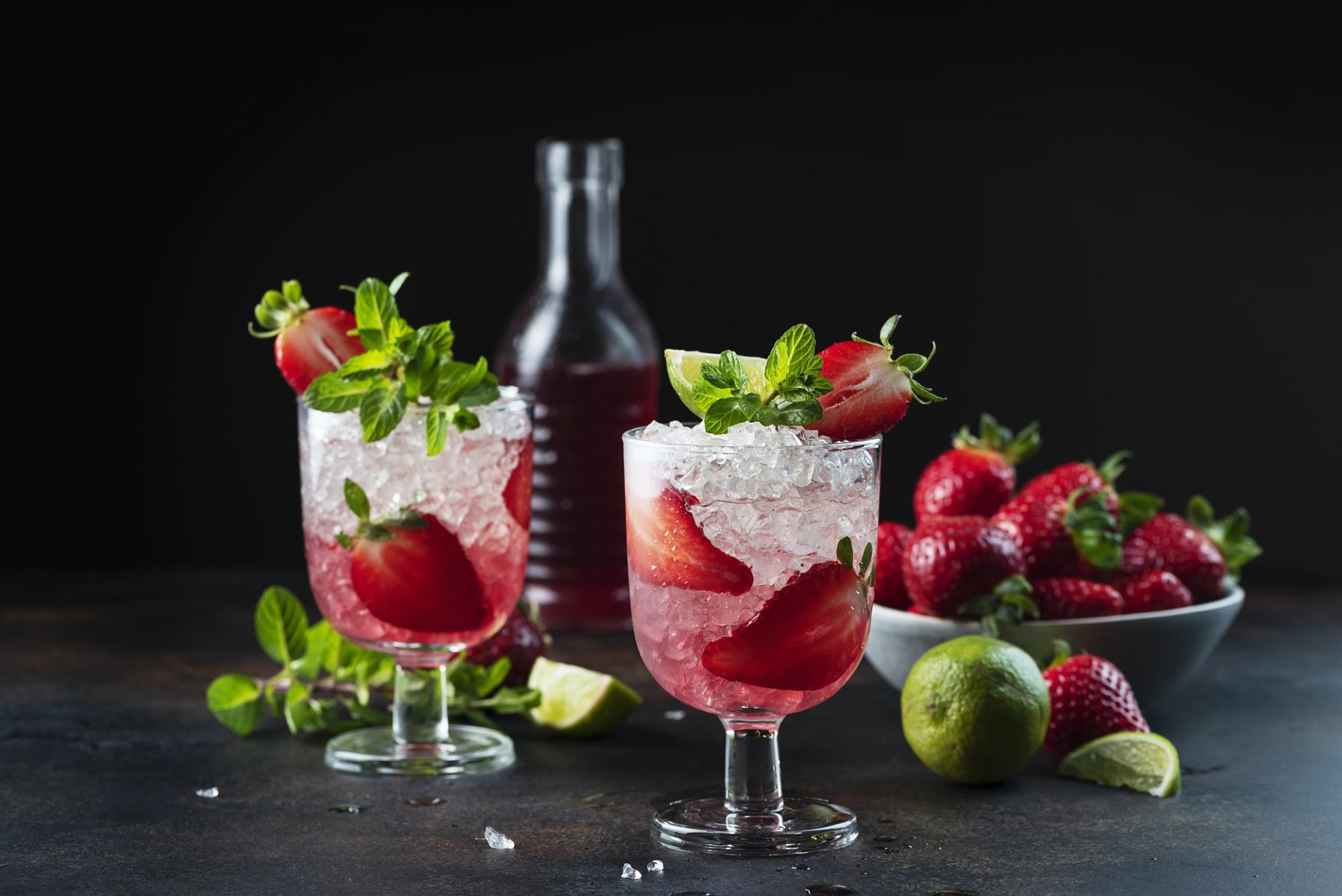 19 Jan

Strawberry Refresher
Ingredients
2 oz fresh strawberry syrup
6-8 oz Ginger ale (or favorite mixer; try a lemon-lime soda, lemon or limeade, dry sodas, grapefruit, club soda, or just sparkling water.
Ice & 16 oz glass
Garnish with fresh strawberry, wheel of lime or a little mint
Strawberry Syrup
Strawberry Syrup
1 heaping cup fresh strawberries, washed and rough chopped (up to 2 cups if desired)
0-1 cup all-natural cane sugar (see notes) | may use white sugar too
2 teaspoons to 1/2 cup lime juice* (about 3 large limes)
2 tablespoons water
Instructions
Strawberry Syrup
Place strawberries, sugar, lime juice and water in a blender and process until smooth and sugar has dissolved.
It'll take about 2 minutes using all-natural cane sugar, could take a little
less time using white sugar. Mixture should be smooth and syrup like.
Refrigerate until ready to use in airtight container. Store in fridge up to 3 weeks.
Strawberry Refresher
Pour 2 oz Strawberry syrup into a tall glass filled with ice.
Top with your favorite mixer, stir and serve with a straw, top with a fresh strawberry, sprig of mint, and/or wheel of lime.